American Realist - Thomas Stotts Fine Art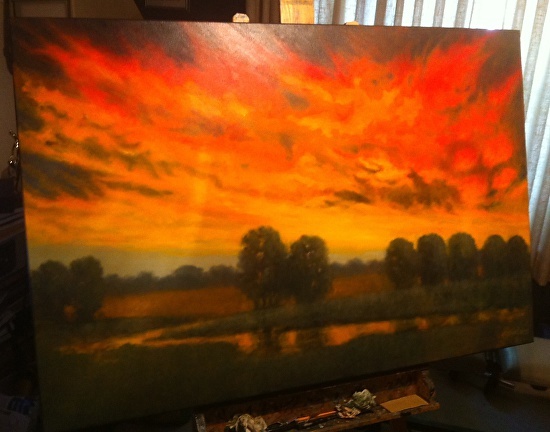 WELCOME TO MY SITE, ENJOY THE ARTWORK
Contact me about collecting my work and I will help you directly, or guide you to the gallery that the work is in and they will also be glad to help you.  Also, below, you can see info on my teaching schedule in the OKC metro area.
PAINTING CLASSES I AM TEACHING IN 2014:
On-going acrylic painting lessons at Edmond Fine Art Institute, Edmond, OK.  Tuesday nights 7pm to 9pm.  Sign up through Edmond Fine Arts Institute.  A 7pm to 9pm palette knife oil class will be on Monday nights at the Edmond Fine Art Institute as well.  Max of 7 students per class.
Also, acrylic painting classes at OKCMOA, (Oklahoma City Museum of Art). Sign up through OKCMOA.  Max of 12 students for OKCMOA class.
I will have an acrylic landscape painting class at Norman Firehouse Art Center as well, on Wednesday mornings from 10am to noon. Sign up through their website or call to enroll at 329-4523.  Max of 7 students per class.